Finally, a brake cleaner that works like
gangbusters and smells good.
Zap brake crud with Mule Head Brand Brake N Loose Non-chlorinated Brake Cleaner. Easily applied through our Big Raymond pressurized dispenser, Brake N Loose quickly washes away dirt, grease, and other contaminants, dries fast, and leaves no residue. All of the bad stuff washes into a catch pan for easy disposal.
Contact your Mule Head Brand distributor for a free demonstration. When you see, it, you'll have to have it.
Dissolves grease and oil
Removes brake fluid
Smells great
Dries fast
Displaces moisture


55 Gal. Drum
Prod.BNL -55
Download Mule Head Brand Brake N Loose literature
Click here for low resolution pdf (223k )
Click here for high resolution pdf (1.06 mb)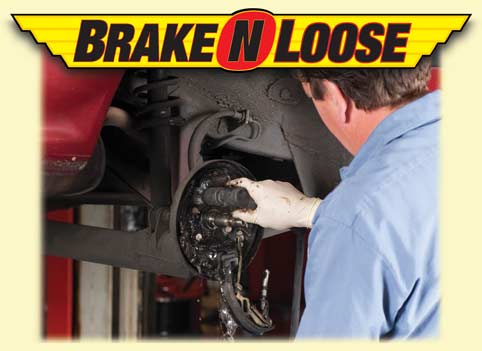 For all disc, drum, and ABS brake systems
Stops squeaky brakes
Non-chlorinated formula
Now available in economical 5 and 55 gallon containers

Cleans brakes fast, dries faster